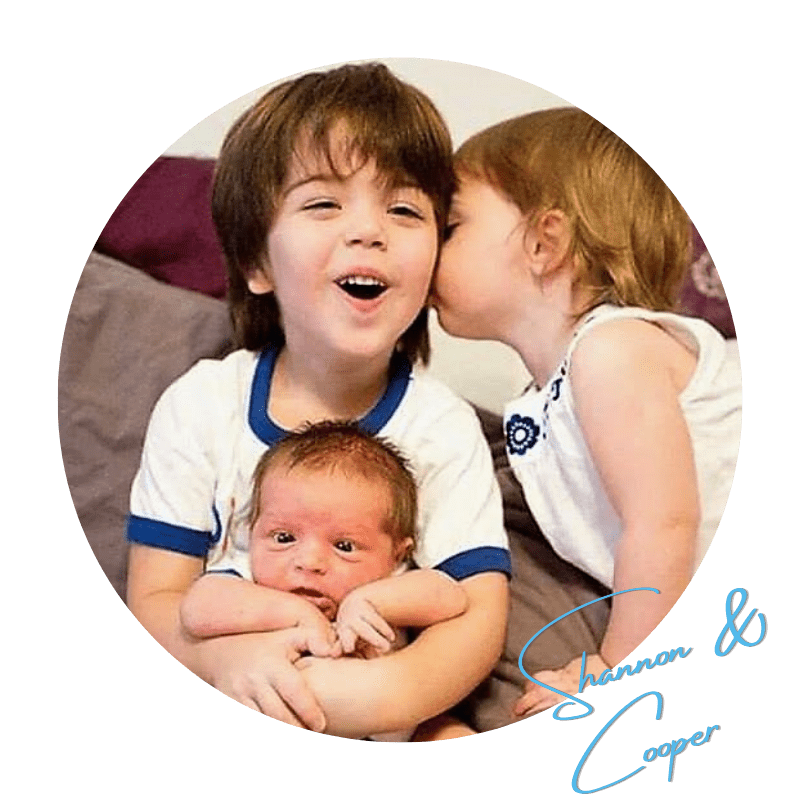 I was introduced to Suzanne shortly after coming home with my first child, Cooper. He was born 4 weeks premature and had a pretty serious case of jaundice. Doctors wanted him kept under the UV lights in the nursery 24/7, and we were only allowed to see him every 3 hours for feedings. Because of the jaundice, doctors all but insisted that we supplement with formula to help flush out his system. The nurses said that I could try to breastfeed, but none of them had any professional training in lactation counseling, and no one in the hospital could even show me how to use a breast pump.
By the time Cooper was released from the hospital and my milk came in, I became so engorged I could hardly put my arms down. My bra quickly became two sizes too small, and even the feeling of a t-shirt against my skin was painful. On top of that, because my son was given formula from a bottle in the hospital, he was not able to latch properly and therefore could not nurse. I was recovering from childbirth, dealing with fluctuating hormones, going on no sleep for days, had no appetite, no energy, my breasts were up to my chin and could find no one to help. That's when my aunt found Suzanne.
She scheduled me for an appointment right away. By the time I made it in for the appointment I was so engorged that I was near mastitis. I could barely stand, had fever, chills, and could hardly keep my eyes open. Suzanne was a life saver! She got started right away. She took time and explained to me what was happening, called and spoke with my doctor, and started me on a schedule for pumping and nursing. I was shown how to move the engorgement away from the nipple area so that Cooper could latch on. We worked on positioning both the baby and myself to help ease any discomfort. Suzanne also educated me on how and when to use the breast pump, and even fitted me for an appropriate nursing bra.
But perhaps the most amazing thing about my experience was Suzanne's sincere warmth and concern. I could tell that she is truly passionate about what she does. She gave me constant encouragement and endless knowledge. She held my hand and even let me cry on her shoulder. I never could have made it through without her support and guidance. I'm happy to report that after a little time and a few follow up sessions, Cooper and I established a beautiful nursing relationship. I feel like it helped us bond as mother and son. Some nights I would even look forward to those late-night feedings - just the two of us snuggled together in the rocking chair, as if we were the only two people in the world. Something I'll remember forever.
Cooper, who's now 2 has a new baby sister Mia, and she's already been in to see Suzanne. Although it's proven to be much easier the second time around, I feel like a lot of my confidence comes from knowing that Suzanne is just a phone call away any time I need support, have a question, or just need a hug. I'll be forever grateful to her for all that she's done for me and my family. And once again I find myself looking forward to those late-night feedings... This time just me and my daughter.