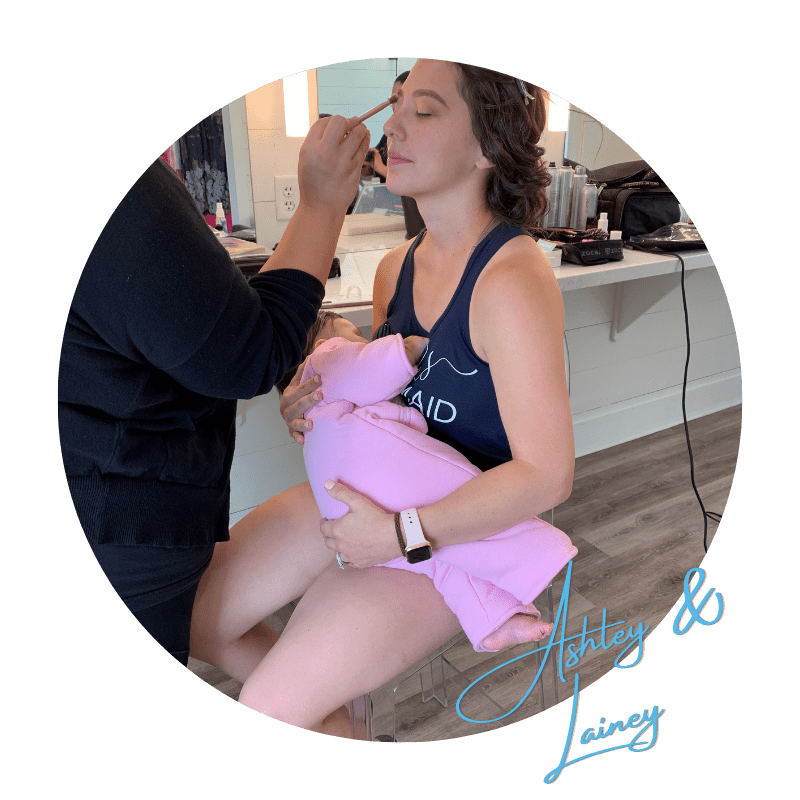 My name is Ashley and my 2nd breastfeeding journey started 6 months ago when my daughter Lainey was born.
I knew something was different with her than my first from the get-go. She clicked while nursing, couldn't seem to stay latched on her own and would fall asleep before finishing a full feeding. When she would nurse for longer periods her jaw would quiver. No one in the hospital seemed to think anything of it. Only having one other child, I just thought it was the differences in kids.
At 4 weeks I took her to the pediatrician because she was eating every hour to hour and a half around the clock and I was exhausted. With mother instinct and google I thought she might have a tongue and/or lip tie. She was gaining weight and moving up in percentile, so the pediatrician saw no concern. Flash forward to 12 weeks old and she was still showing signs of clicking, not staying latched or finishing a full feeding and now we added not taking a bottle.
I felt trapped and desperately needed a few hours away, relief from major headaches and more than a couple hours of sleep but she would not take a bottle. That's when my husband called Bayou City Breastfeeding. I'll admit I was skeptical because my daughter was already 4 months old by this point, but we met with Suzanne the following week and she really heard our concerns and was very willing to help us get our daughter taking a bottle.
Suzanne realized almost immediately my daughter did, in fact, have a tongue tie and all those symptoms I knew from the beginning were confirmed. She gave us referrals for a pediatric dentist as well as an osteopath and gave us exercises to help in the meantime. She was so thorough in explaining everything we began to feel hopeful! I felt like she had my needs as a mom in mind as much as my daughters. She validated what was going on, understood and helped come up with a plan for both of us. She didn't want to push breastfeeding on me but wanted to help me accomplish whatever it was I needed for a better mental health on my part.
My daughter is now 6 months old. We have been seeing Suzanne every couple of weeks since my daughters frenectomy. My daughters latch has improved so much, and she is finally able to finish a feeding without getting tired or frustrated and I am too! She will take a couple ounces from a bottle and we all celebrated together today! So many things are falling into place now and I do not know what we would have done if we hadn't found Bayou City Breastfeeding.